My order is a gift! How can I make sure no prices are shown to the recipient?
We never include prices inside any of our packages, so there's nothing you need to do here!
Can I include a Gift Message?
Yes! You can add your Gift Message on the CART page before checking out:
PLEASE NOTE: It's possible to bypass the CART page and go directly to checkout, which means you'll miss where this Gift Message box lives. You can find it two ways.
If you're browsing our website, click the circled number in the upper right corner: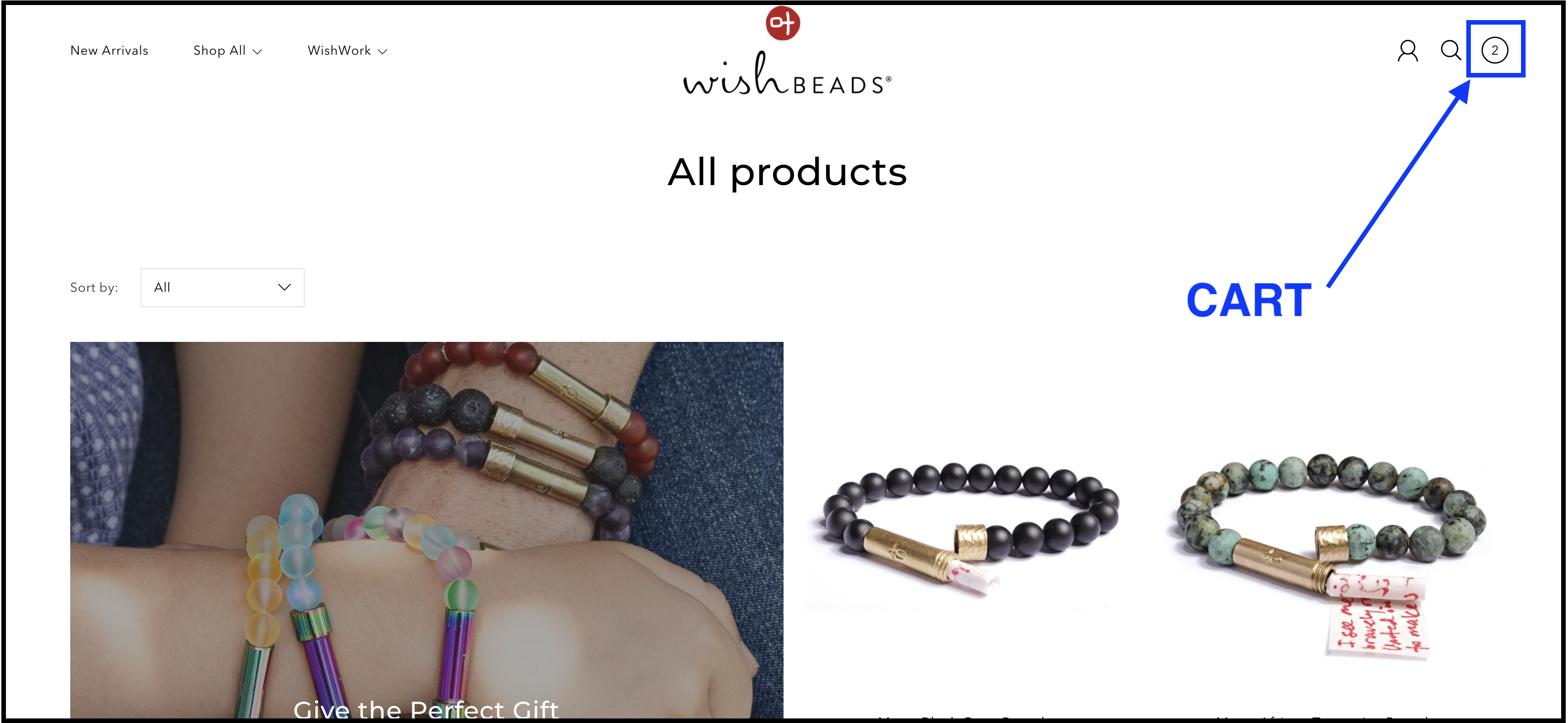 If you're already in the checkout, click the CART link under our logo: