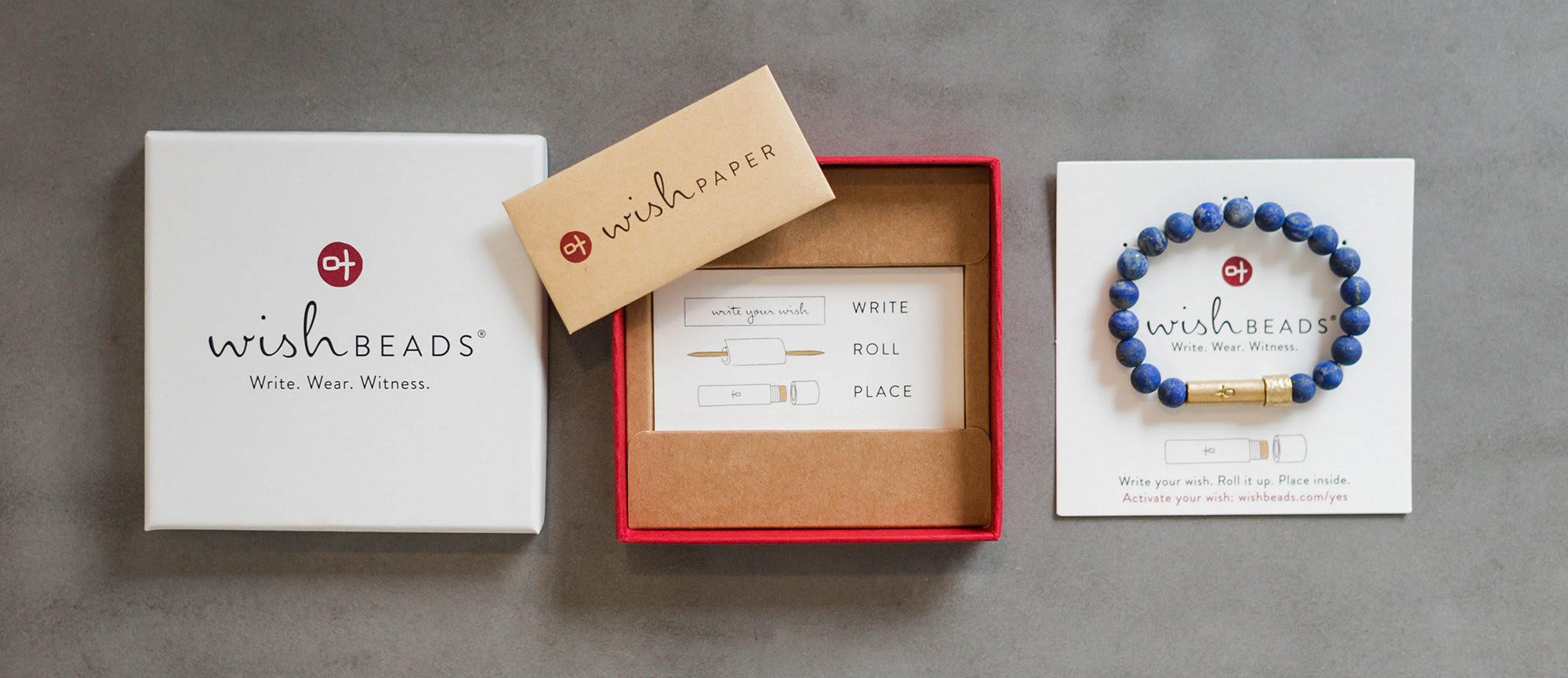 Wishbeads Bracelets come ready to wish and wear, including a packet of five Wishpapers.
All you need to do is write your wish on a slip Wishpaper, roll it up, and tuck it into the capsule!

The Wishbeads Kit is a do-it-yourself experience, but you don't need to be an expert crafter! The kit includes our signature bead, one red elastic, several sheets of Wishpaper, a Wishbeads pen, Mod Podge® glue, bamboo sticks, scissors, your Wishbeads journal, and instructions.
You'll write out your wishes on sheets of paper, roll them up, apply glue to solidify them, and then cut them into individual beads. String them on the elastic and you're ready to wear!
More FAQs about the Wishbeads Kit: